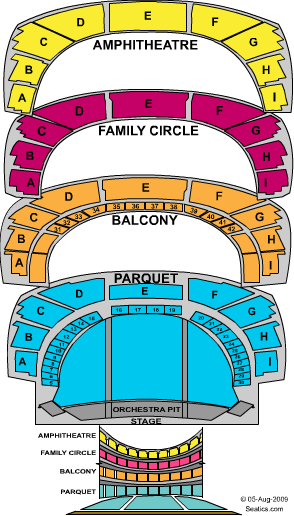 Wicked Academy Of Music Philadelphia
Be there to see Wicked that's playing at Philadelphia, PA! Go to Wicked One of the most popular live shows now showing in Philadelphia. Spend a night seeing Wicked in Philadelphia, Pennsylvania for one of the most amazing events of this year. Watching a Broadway show is magical so wait no longer and get Wicked Philadelphia tickets now! Wicked is an award winning theater production and it's coming to Philadelphia, PA.
As soon as you order tickets they will be delivered through the mail within a couple days. You are invited to see the Wicked musical at Academy Of Music. Click a date that is most convenient for you to buy tickets. Academy Of Music tickets, where this musical will be held, is one of the most sought after venue experiences. FrontRowKing.com specializes at getting you the best deals on tickets.
At FrontRowKing.com, your patronage is greatly appreciated so please let us know how we can serve you better. Front Row King is a licensed ticket broker which supplies the highest-quality event tickets, including Wicked tickets! We often have box seating available, as well as front row seats, discount tickets, and Wicked tickets for sold-out events. Check our selection frequently to see if we have backstage passes in stock for Wicked.
Select Your Wicked Date and Time Below: