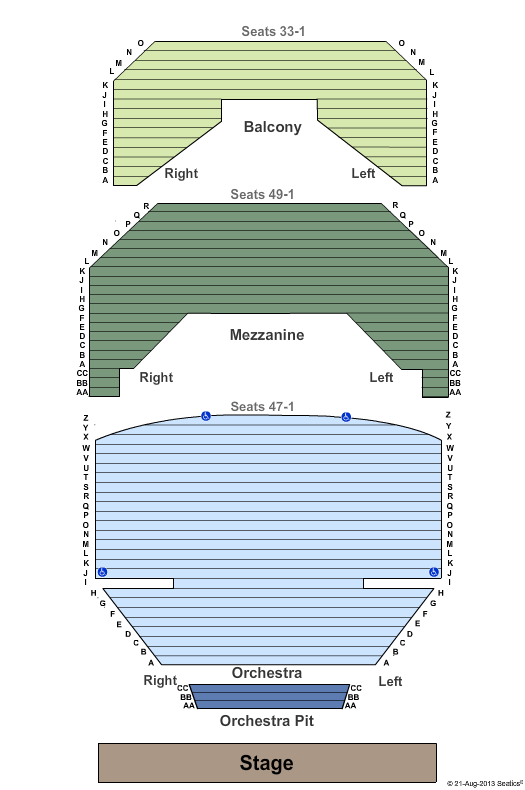 Jersey Boys Mary W. Sommervold Hall at Washington Pavilion Sioux Falls
If you are even slightly a fan of Jersey Boys, you are going to enjoy the production Jersey Boys, one of the most popular shows of all time! Sioux Falls is the best place to watch one of the most popular shows like Jersey Boys. Get Jersey Boys Sioux Falls theater tickets for a night you wont forget! Watch Jersey Boys in person in Sioux Falls, SD while tickets last! Jersey Boys is a top theatrical production and it's going to be in Sioux Falls.
When you go on FrontRowKing you can choose your seats by using our interactive map. Mary W. Sommervold Hall at Washington Pavilion is one of the best places to see the Jersey Boys musical! Purchase your tickets as soon as possible and discover everyone has been talking about. We break each show date down so you can choose tickets based on your physical location. It doesn't matter if you are going on a road trip to see this musical or you are just looking for something to do on the weekend, Front Row King is the best way to view this amazing performance!
We only provide authentic, quality tickets. If the Jersey Boys event is canceled, you will receive a full refund! Browse our ticket selection frequently and you may find some backstage passes in stock for Jersey Boys.
Select Your Jersey Boys Date and Time Below: