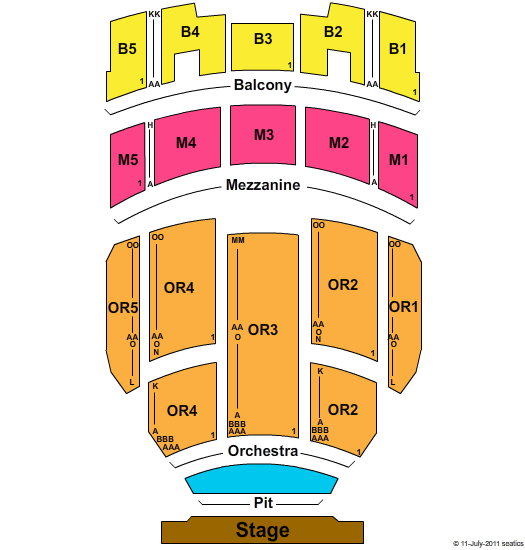 The Nutcracker Youkey Theatre - Lakeland Center Lakeland
If you are is a big fan of The Nutcracker than order event tickets now for the show in Lakeland, Florida! Find The Nutcracker Lakeland event tickets and find front row seats right here. Musical fans are going to really love attending The Nutcracker in Lakeland, Florida. The Nutcracker will be leaving Lakeland very soon so now is the time to secure performance tickets!
Buy tickets to watch the musical The Nutcracker in Lakeland, Florida. If for some reason your tickets don't arrive on time you will be completely reimbursed. Your tickets to see The Nutcracker in Lakeland at Youkey Theatre - RP Funding Center tickets are backed by our 125% guarantee. Finding tickets has never been easier by using Front Row King.
All tickets, including The Nutcracker tickets, are authentic and 100% guaranteed. If you have any trouble we encourage you to call us at 1-866-226-6811 and be sure to say your call is about FrontRowKing.com and The Nutcracker tickets! Don't be discouraged if the The Nutcracker tickets you want are too expensive. Most The Nutcracker event ticket prices change frequently, especially close to the event date. Your The Nutcracker tickets will ship within 1 business day and will arrive before the event.
Select Your The Nutcracker Date and Time Below: