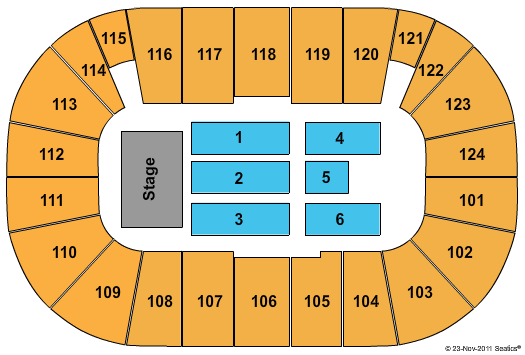 We Will Rock You Tsongas Arena Lowell
A theatrical performance like We Will Rock You Lowell will be a spectacular event. If you are just a slight fan of theater, you are going to enjoy the production We Will Rock You, one of Lowell's top theater productions, ever! Find the inventory of tickets to watch We Will Rock You in person! If you are looking to attend one of this year's best productions than make sure you dont forget to order We Will Rock You Lowell show tickets right now. We Will Rock You is now touring Lowell so be sure to buy event tickets today!
Whether your traveling to see this musical or you are just looking for something to do on the weekend, FrontRowKing.com is the number one way to see all the stars in action. Click a date below to view available inventory for that date. Front Row King has a huge selection of We Will Rock You Lowell tickets to satisfy any die hard theater fan! Front Row King specializes at getting you the best deals when it comes to tickets.
Front Row King is a reputable and reliable We Will Rock You ticket site. Front Row King strives to sell the best We Will Rock You seats. Front Row King always sends We Will Rock You tickets via Fed Ex. At Front Row King, your experience is important to us and we hope you enjoy your time on our site. Front Row King is a licensed ticket broker which supplies the highest-quality event tickets, including We Will Rock You tickets!
Select Your We Will Rock You Date and Time Below: