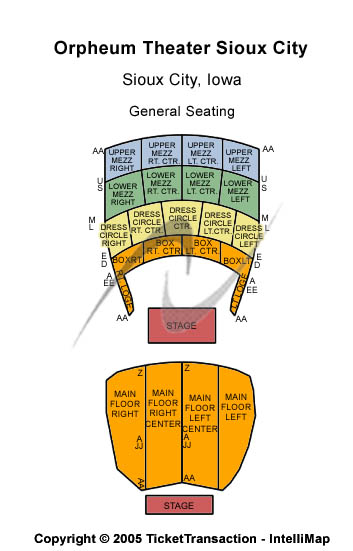 We Will Rock You Orpheum Theatre - Sioux City Sioux City
Purchase show tickets for We Will Rock You Sioux City, IA! Musical fans wont want to miss We Will Rock You playing in Sioux City. If you're you know someone who is a huge fan of We Will Rock You than order tickets today for the show in Sioux City. We Will Rock You Sioux City is a popular theater event that no fan should miss. We Will Rock You is one of theater's top productions and it is going to be in Sioux City.
By using Front Row King you can choose your seats with our interactive map! Our site offers one of a kind We Will Rock You tickets and even lets you choose the seats that you want. You can purchase all tickets to see the We Will Rock You Sioux City musical can be purchased on FrontRowKing.com. This award winning musical is a must see event is going to go down in history as one of the best musical performances!
Front Row King understand the importance of making sure you have the best experience on the internet. We strive to supply you with the least expensive We Will Rock You seats! Front Row King always sends We Will Rock You tickets via FedEx. Front Row King often has premium tickets available, as well as VIP seating, discount tickets, and We Will Rock You last minute tickets.
Select Your We Will Rock You Date and Time Below: