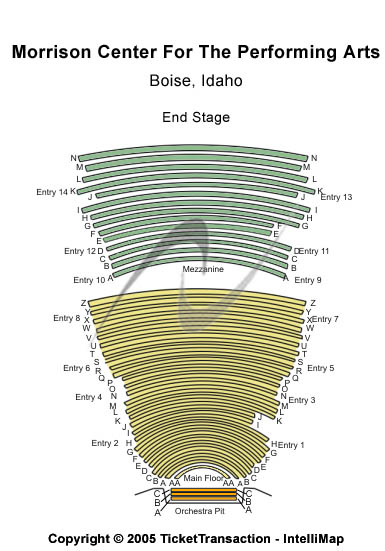 Wicked Morrison Center For The Performing Arts Boise
Boise would be a fantastic place to watch Wicked. Wicked has been rumored to be this years top performances top live performances! Wicked is one of those productions events Broadway fans love so dont wait and secure event tickets now for Boise, Idaho! Browse through tickets to watch Wicked in Boise.
All tickets to see this dazzling performance are available for purchase today! As soon as you have found the seats you want place your order on our secure site and your tickets will arrive within a couple days. Our selection of tickets is always updating so you can see the up to date look at what tickets are available. With unbeatable prices, FrontRowKing.com the best place to get tickets to watch this amazing musical.
Front Row King is a reputable and trustworthy Wicked ticket source. If you require assistance you can always call us at 1-866-226-6811 and let them know your call is about FrontRowKing.com and Wicked tickets! We often have box seating available, as well as front row seats, discount tickets, and Wicked tickets for sold-out events. At Front Row King, your business is important to us and we hope you enjoy your time on our site!
Select Your Wicked Date and Time Below: