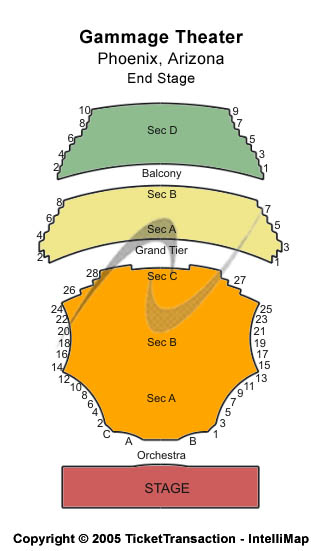 Wicked Gammage Auditorium Tempe
Secure Wicked production tickets performing in Tempe. Check out Wicked that's playing at Tempe, AZ. Now is the time to buy Wicked tickets for Tempe. Wicked is just the most awesome shows in theater is going to be in Tempe.
You are hereby invited to see the Wicked musical at Gammage Auditorium. Click a date that is most convenient for you to purchase tickets! Known world wide as the ultimate musical you can expect only the best entertainment! When you choose your preferred date amongst our enormous amount of tickets for your perfect seats. We offer great prices to watch Wicked at Gammage Auditorium.
If you have any trouble you can always call us at 1-866-226-6811 and be sure to say you're calling about Front Row King and Wicked tickets. Your information will be kept safe and confidential when you place a ticket order with us. Don't be discouraged if the available Wicked tickets are too expensive. The prices of these Wicked tickets fluctuate often, especially close to the event date.
Select Your Wicked Date and Time Below: